Coffee has long been known to have health benefits, including reducing the risk of stroke and Parkinson's disease. Some recent studies have also suggested that coffee may help protect against osteoarthritis. Osteoarthritis is a degenerative joint disease that affects millions of people worldwide.

It is characterized by the breakdown of cartilage, which leads to pain, stiffness, and decreased mobility. While there is no cure for osteoarthritis, treatments can help relieve symptoms and improve quality of life. Some studies suggest that coffee may help reduce the risk of developing osteoarthritis or slow its progression.
Coffee is a brewed drink prepared from roasted coffee beans, which are the seeds of berries from the Coffea plant. The two most common types of coffee are Arabica and Robusta. Coffee plants are cultivated in more than 70 countries, primarily in equatorial Latin America, Southeast Asia, and Africa.

Once ripe, coffee berries are picked, processed, and dried to create green coffee beans. These beans are then roasted to varying degrees, depending on the desired flavor. They are then ground and brewed with near-boiling water to produce coffee as we know it.

So is this morning cup of joe good for your osteoarthritis? Let's take a look at the research. A study published in BMC Musculoskeletal Disorders looked at whether there was any association between caffeine intake and incident radiographic knee osteoarthritis (OA).

They used data from the Osteoarthritis Initiative—a large prospective study that included people with or at risk for knee OA—and found that higher levels of caffeine intake were associated with a lower risk of developing incident symptomatic radiographic knee OA over 10 years of follow-up.
Is Green Tea Good for Osteoarthritis
Green tea is a popular beverage consumed all over the world. Many people believe that green tea has health benefits, including reducing the risk of developing osteoarthritis. However, there is no scientific evidence to support this claim.

Some studies have shown that green tea may have anti-inflammatory properties, which could theoretically help reduce the risk of developing osteoarthritis. However, these studies have been small and inconclusive. More research is needed to determine whether green tea has any effect on osteoarthritis risk.

Even though there is no scientific evidence to support the claim that green tea prevents osteoarthritis, it is still a healthy beverage to consume. Green tea contains antioxidants and other compounds that may offer health benefits. If you enjoy drinking green tea, there is no harm in continuing to do so.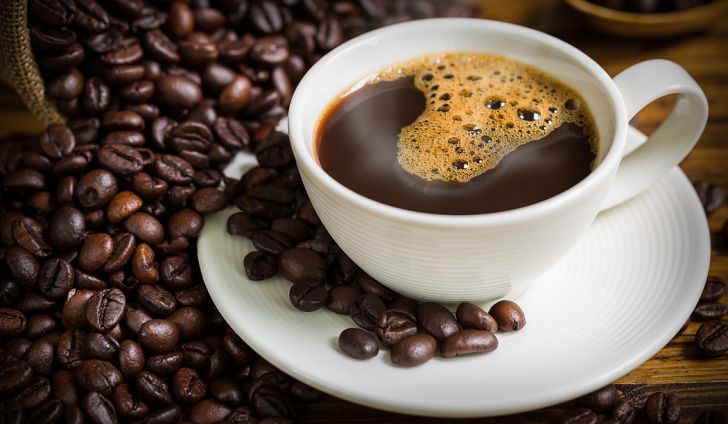 Credit: mariatse089.tumblr.com
What Can I Drink for Osteoarthritis?
There are many different things that people swear by when it comes to treating osteoarthritis. Some say that certain foods or supplements can help, while others find relief from topical treatments. But what about drinks?

Can what you drink also help to ease the symptoms of osteoarthritis? As it turns out, there are a few beverages that may be helpful for those with osteoarthritis. Here are a few to consider:

1. Green Tea: Green tea is full of antioxidants, which can help to protect your joints from further damage. It also has anti-inflammatory properties, which can help to reduce pain and swelling. 2. Tart Cherry Juice: Like green tea, tart cherry juice is also high in antioxidants and has been shown to have anti-inflammatory effects.

Additionally, it may help to improve sleep quality, which is often impaired in those with osteoarthritis. 3. Collagen-Rich Drinks: Collagen is the main protein found in connective tissues like tendons and ligaments. As we age, our bodies produce less collagen, which can lead to joint degeneration.

By consuming collagen-rich drinks (like bone broth), you can help to promote joint health and reduce inflammation. 4 . Water: This one should come as no surprise!

Staying hydrated is important for overall health, but it's especially crucial if you have osteoarthritis because dehydration can make pain worse . Be sure to drink plenty of water throughout the day – aim for 8 cups or more!
Should You Drink Coffee If You Have Arthritis?
There is no one definitive answer to this question. Some studies suggest that coffee may help to reduce inflammation and pain associated with arthritis, while other studies have found that coffee may actually worsen these symptoms. It is likely that the effects of coffee on arthritis vary from person to person.

If you are considering drinking coffee as a way to manage your arthritis symptoms, it is important to speak with your doctor first to discuss the potential risks and benefits.
Does Coffee Make Joint Pain Worse?
There is no definitive answer to this question as everyone's experience with coffee and joint pain is unique. However, some people do report that drinking coffee makes their joint pain worse. It is possible that the caffeine in coffee can increase inflammation in the body, which could lead to more joint pain.

If you are struggling with joint pain, it might be worth trying to cut back on your coffee intake to see if it makes a difference.
What Should Be Avoided in Osteoarthritis?
There are many things that should be avoided in osteoarthritis. First and foremost, it is important to avoid any type of joint injury. This includes both big and small injuries, as they can all lead to further joint damage.

It is also important to avoid any type of repetitive motion that puts stress on the joints. This could include activities like running or jumping. Additionally, it is important to maintain a healthy weight, as excess weight can put additional strain on the joints.

Finally, it is important to avoid inflammatory foods and drinks, as these can exacerbate arthritis symptoms.
Foods To Avoid For Arthritis: Coffee And Joint Pain
Conclusion
According to a new study, coffee may help protect against osteoarthritis. Osteoarthritis is a common degenerative joint disease that can cause pain and disability. The study found that coffee drinkers had a lower risk of developing osteoarthritis than non-coffee drinkers.

The study included over 1,000 participants from the UK Biobank, a large database of health information. The researchers looked at the data on coffee consumption and osteoarthritis risk. They found that people who drank three or more cups of coffee per day had a lower risk of developing osteoarthritis than those who didn't drink any coffee.

The researchers believe that the antioxidants in coffee may help protect against the development of osteoarthritis. Antioxidants are substances that can neutralize harmful molecules called free radicals. Free radicals are believed to contribute to the development of many diseases, including osteoarthritis.

The study is observational and does not prove that coffee causes a lower risk of osteoarthritis. However, it does add to the growing body of evidence suggesting that coffee has health benefits.

{ "@context": "https://schema.org", "@type": "FAQPage", "mainEntity":[{"@type": "Question", "name": "What Can I Drink for Osteoarthritis? ", "acceptedAnswer": { "@type": "Answer", "text": " There are many different things that people swear by when it comes to treating osteoarthritis. Some say that certain foods or supplements can help, while others find relief from topical treatments. But what about drinks? Can what you drink also help to ease the symptoms of osteoarthritis? As it turns out, there are a few beverages that may be helpful for those with osteoarthritis. Here are a few to consider: 1. Green Tea: Green tea is full of antioxidants, which can help to protect your joints from further damage. It also has anti-inflammatory properties, which can help to reduce pain and swelling. 2. Tart Cherry Juice: Like green tea, tart cherry juice is also high in antioxidants and has been shown to have anti-inflammatory effects. Additionally, it may help to improve sleep quality, which is often impaired in those with osteoarthritis. 3. Collagen-Rich Drinks: Collagen is the main protein found in connective tissues like tendons and ligaments. As we age, our bodies produce less collagen, which can lead to joint degeneration. By consuming collagen-rich drinks (like bone broth), you can help to promote joint health and reduce inflammation. 4 . Water: This one should come as no surprise! Staying hydrated is important for overall health, but it's especially crucial if you have osteoarthritis because dehydration can make pain worse . Be sure to drink plenty of water throughout the day – aim for 8 cups or more!" } } ,{"@type": "Question", "name": "Should You Drink Coffee If You Have Arthritis? ", "acceptedAnswer": { "@type": "Answer", "text": " There is no one definitive answer to this question. Some studies suggest that coffee may help to reduce inflammation and pain associated with arthritis, while other studies have found that coffee may actually worsen these symptoms. It is likely that the effects of coffee on arthritis vary from person to person. If you are considering drinking coffee as a way to manage your arthritis symptoms, it is important to speak with your doctor first to discuss the potential risks and benefits." } } ,{"@type": "Question", "name": "Does Coffee Make Joint Pain Worse? ", "acceptedAnswer": { "@type": "Answer", "text": " There is no definitive answer to this question as everyone's experience with coffee and joint pain is unique. However, some people do report that drinking coffee makes their joint pain worse. It is possible that the caffeine in coffee can increase inflammation in the body, which could lead to more joint pain. If you are struggling with joint pain, it might be worth trying to cut back on your coffee intake to see if it makes a difference." } } ,{"@type": "Question", "name": "What Should Be Avoided in Osteoarthritis? ", "acceptedAnswer": { "@type": "Answer", "text": " There are many things that should be avoided in osteoarthritis. First and foremost, it is important to avoid any type of joint injury. This includes both big and small injuries, as they can all lead to further joint damage. It is also important to avoid any type of repetitive motion that puts stress on the joints. This could include activities like running or jumping. Additionally, it is important to maintain a healthy weight, as excess weight can put additional strain on the joints. Finally, it is important to avoid inflammatory foods and drinks, as these can exacerbate arthritis symptoms." } } ] }
Hey guys! You can call me Paul E Nicholson.
I spend most of my leisure time Coffee and tea
Let's share some of them one by one in this blog For Coffee and tea